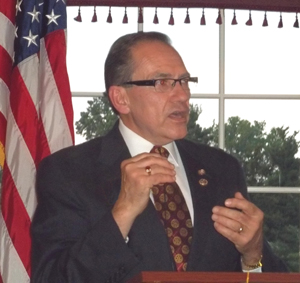 Bill Gormont's powerful programs address the attitudes, thinking and actions necessary to help develop the personal values and inspirational leadership needed for today in business and life. These elements are vital to building and maintaining an EXTRAORDINARY team.
It doesn't require tons of money, it's not complicated and it certainly isn't rocket science. It's ordinary people doing ordinary things … consistently … every day. Bill has dedicated his career to helping teams become inspired by a shared VISION of their future and setting their compass toward success.
Bill's programs combine his extensive leadership background and business knowledge with his life experience on the organizational battlefield. This provides the perfect formula and sets the stage allowing organizations to re-focus, re-energize and re-engage.
Blending his skills as a Motivational Leader and a Master Magician, Bill uses amazing magic in his presentations to make the message more memorable.
Inspire action for success at your next event by selecting one of the top leadership vision experts, magical entertainers and keynote speakers — Bill Gormont!
Let Bill bring his successful leadership skills and magical entertainment to center stage, and expose the secrets of creating an EXTRAORDINARY TEAM.