Now You See It, Now You Don't
This strolling close-up magic show presents intimate illusions and creates "miracles" in the hands of your guests. Coins vanish, minds are read, handwriting is improved and much more.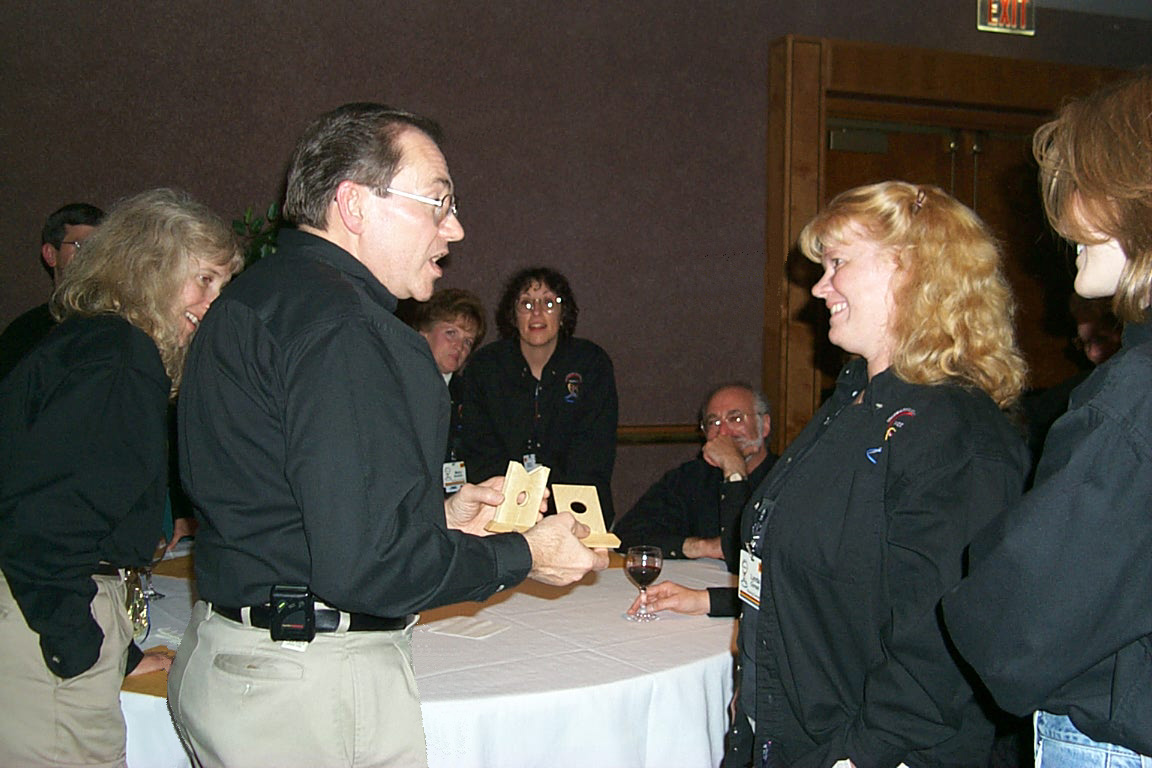 This is the perfect "ice-breaker" for your first night welcoming evening event or during the cocktail hour before your banquet. Bill strolls among the group presenting magical entertainment at each table or small group of people.
As seen here, the company dressed Bill casually in their event colors. Your guests will enjoy repeating visits of fresh material and new miracles to keep your event alive and bustling with fun.